From India to NYC on a shoestring.
Ministry of Kaapi began when a New York girl realized she couldn't get Indian filter coffee in New York city so she imported and sold her own. We helped her brand it.
The logo is a modern interpretation of The Lion Capital of Ashoka. Packaging and print materials are simple and beautiful, designed to keep production efficient and costs minimal.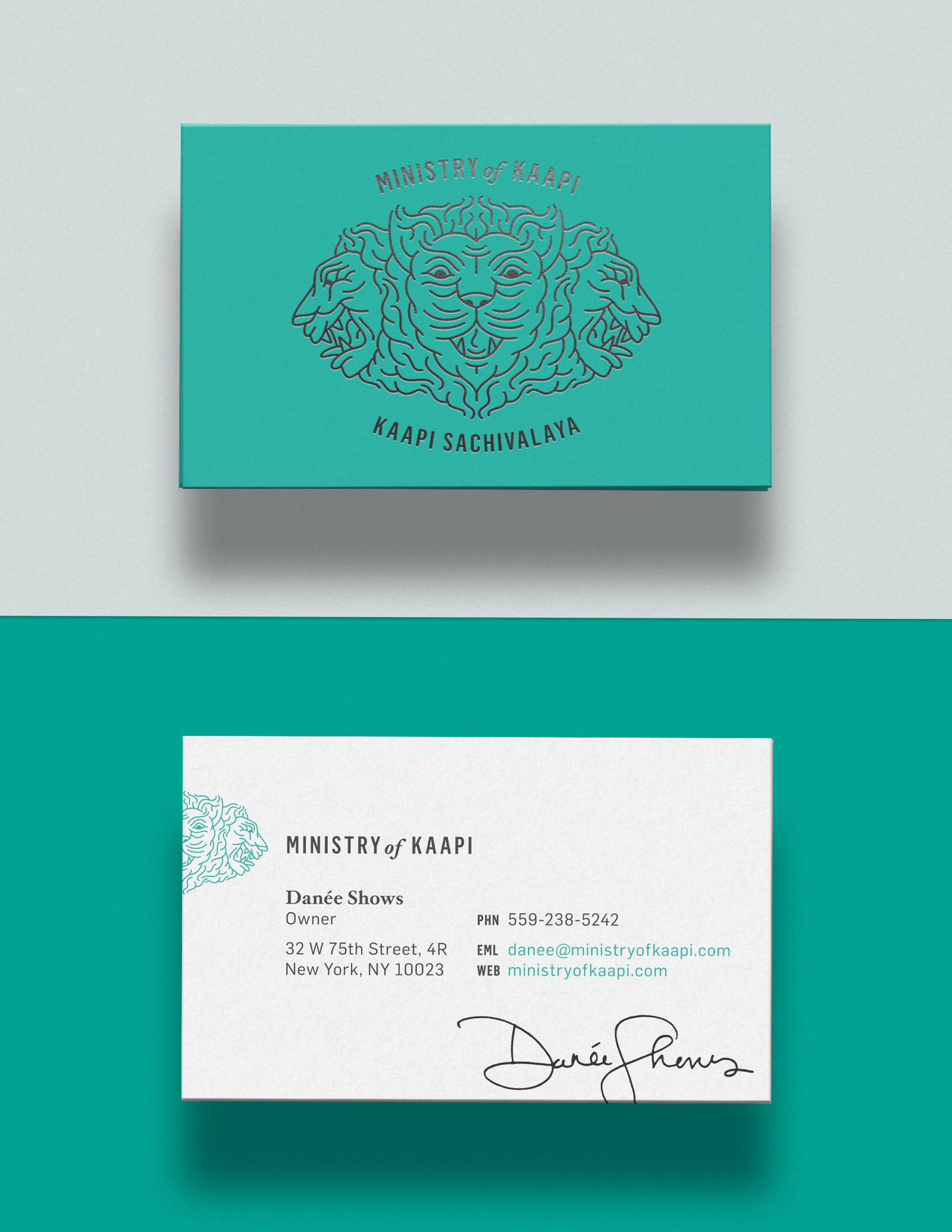 The Ministry of Kaapi lion becomes a stylish stand-alone emblem on swag so customers can wear the brand without wearing a logo. A straightforward, intuitive website makes the online experience as tasty as the kaapi.